2 IN 1 COOLING AND HEATING FUNCTION
If the chill hasn't set in already, it soon will and if your car is like mine, it can take forever just to heat up. You sure don't want to take your chances and get behind the wheel, with a frosty windshield.
Now, you can get your car warm and toasty, and you won't have to wait around until your engine warms up in freezing temperatures.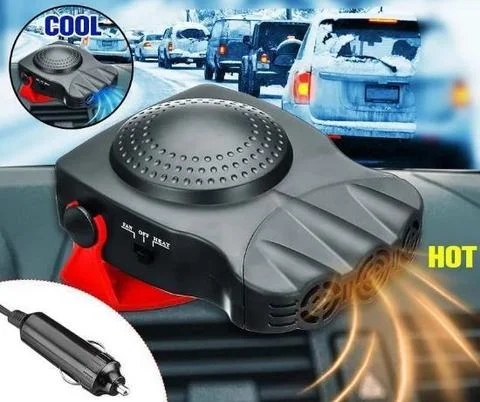 Trust me when I say, the ALL-IN-ONE PORTABLE CAR HEATER is soon to be your new best friend.
Designed to clear frost, fog, mist, and even snow from your vehicle's windshield, quickly and safely, this Car Heater features three, large, outlet vents that blow in a fixed direction, letting you warm your car while clearing the windows of dangerous visual obstacles. Keep your view clear and drive safely.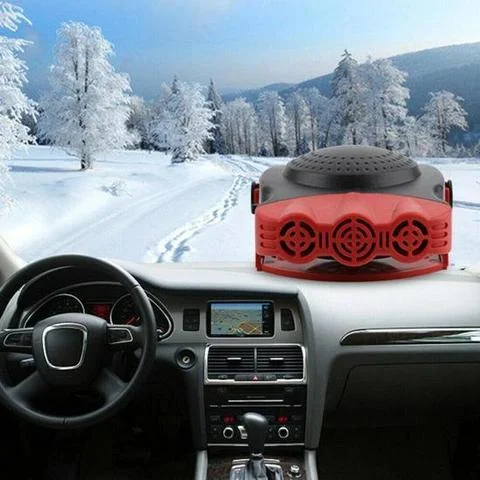 KEY BENEFITS OF THE PORTABLE CAR HEATER

EASY TO USE: Small and compact, the All-In-One Portable Car Heater is perfectly portable and super convenient. It's also very easy to use, simply plug the heater into your car's cigarette lighter and press the fan or heater switch to work.

INNOVATIVE: Featuring a 180-degree rotating bracket, the user-friendly design lets you adjust the heater to any angle so that you can focus the heat on particular areas. This multi-purpose device is a fan, heater, demister, and defroster all-in-one.

DURABLE: Our product is perfect for camping trips or vacations and is made of high-quality materials and a premium, pure copper cable, so it's durable and will last a long time. It even reaches the rear window, working as a rear window defogger and quickly clearing it up.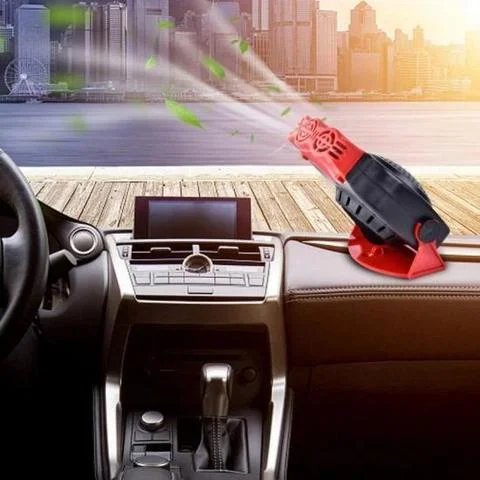 OTHER SPECIFICATIONS
- Input Voltage: DC 12V.
- Power: 150W.
- Rotation: 180 degrees.
- The package includes 1 x All-In-One Portable Car Heater.
- Our product comes in 2 different colors: black and red. Choose your favorite color and order now (LIMITED STOCK).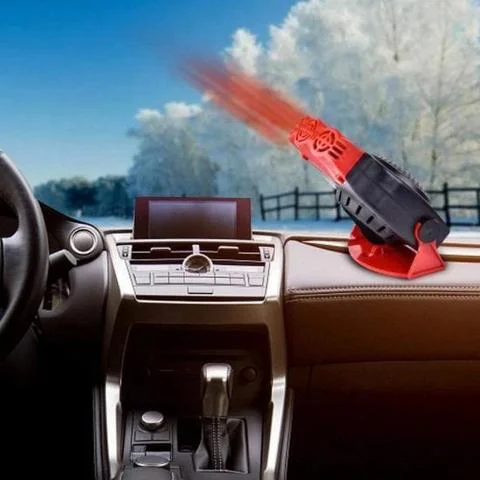 PRIMENZO's PRIME BENEFITS
Primenzo started as a small family business in 2008 and has been founded on the belief that everyone should have a PRIME, trustworthy, secure, and valuable choice of online shopping.
Our website is totally designed for fast and secure ordering. Each customer benefits from our Buyer Protection and each order comes with its own Tracking Number.
Our checkout it's using secure socket layer technology (SSL Enabled) and it's trusted by all major web browsers. When checking out, all of your payment information is kept safe and secure.
First time on our website? We would love to have you part of our family. Here's how our customer benefits from us:

Hand-picked Good Quality Items


Risk-Free Buyer Protection


Logistics/Tracking Numbers


Lowest Price While Keeping The Quality


100% Secure Checkout (SSL Enabled)


Stress-Free Returns & Exchanges
We offer full-time support. Please contact us at support@featurl.com if you need assistance.