Let Your Family Excited For Christmas! The Perfect Decoration!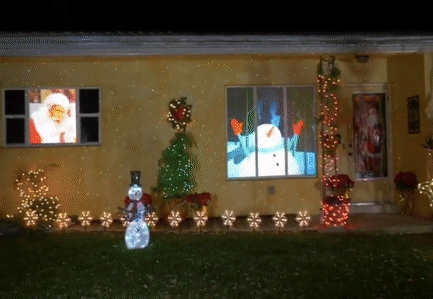 The easy and perfect solution to decorate your home this Christmas!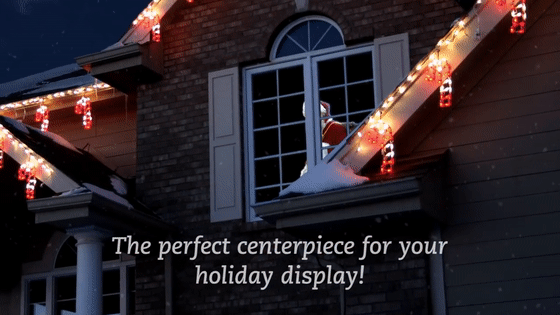 Using a projector, these DVDs let you project funny or scary scenes both
indoors and outdoors on any surface.
CHRISTMAS PROJECTOR brings funny to Christmas and makes it real. The Santa and Elk that it creates are so real that you will swear you are really being haunted.
The holographic Christmas decorations by CHRISTMAS PROJECTOR also comes with extremely realistic audio that syncs up with the animations for an even more interesting experience.
Versatility
Perfect for Christmas decorations.
Decorations are perfect for Christmas decorating or Christmas parties. There are many DVDs to choose from including Santa Claus scenes, cute dogs, bears, scenes that make Santa Claus come to life and many more.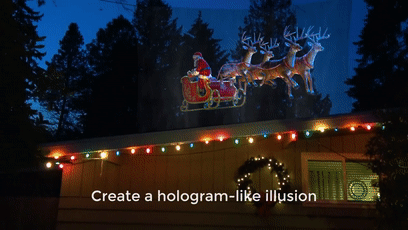 Leave your friends and neighbors in awe when you set this up to your window! Included in the package is a tripod to allow easy positioning, together with the device's built-in audio jack allowing you to accompany it with some scary tracks! Also great for the Christmas season!
Features:
Full Color Movies
Full color window movie projector plays 16-second movies in your windows – perfect Christmas and Halloween decorations.
12 MOVIES
Create your own virtual winter wonderland playing a Christmas movie or a spectacular spooky home playing a Halloween movie-has 12 built-in movies: 6 Christmas and 6 Halloween.
Projection Scence
4-foot by 6-foot white translucent rear projection screen to play your outdoor movie projector Christmas and Halloween movies.
House Decoration
The projector with stand projects on any window horizontally or vertically, making it the perfect tool to decorate your home effortlessly this holiday season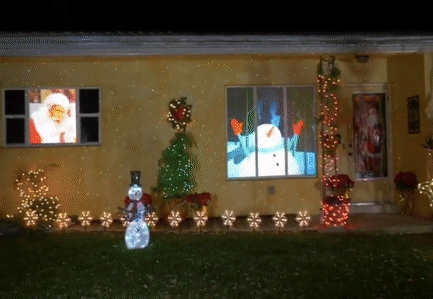 SPECIFICATIONS
– Projects festive movies onto your windows
– Transforms windows into moving holiday displays
– New for 2019 full-color holiday window projector system fits any window horizontally or vertically
– Plays 12 movies, 6 Christmas and 6 Halloween
– 4-foot by 6-foot white translucent rear projection screen included
– Wattage information: bulb uses < 5mW
– Voltage: 110 to 240V
– Works with any plug: US
Package included:
1 x Projection lamp
1 x Tripod
1 x Charger
1 x Screen
6 x Christmas Films
6 x Halloween Films
Order tracking URL address:
SFExpress:
YunExpress:

www.yuntrack.com
If you need to inquire about logistics information, you can check on these two websites
if you have any questions, you can contact customer service Email:support@ceceliam.com