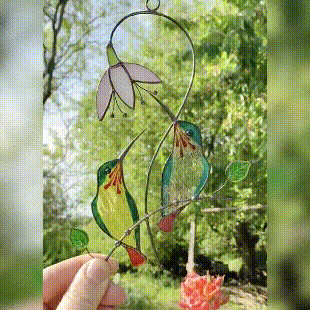 Such a cute suncatcher of two stained glass hummingbirds is a perfect home window decor as well as a lovely gift for any occasion. Hummingbird symbolism death means that the one who departed is happy now, and you should be too.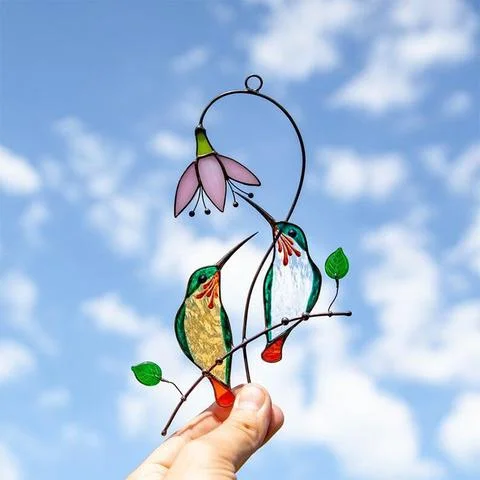 The hummingbird symbolism in the bible is connected to death but not in a negative way. The tiny bird is seen as a messenger from the other side, bringing good news from the loved ones who passed.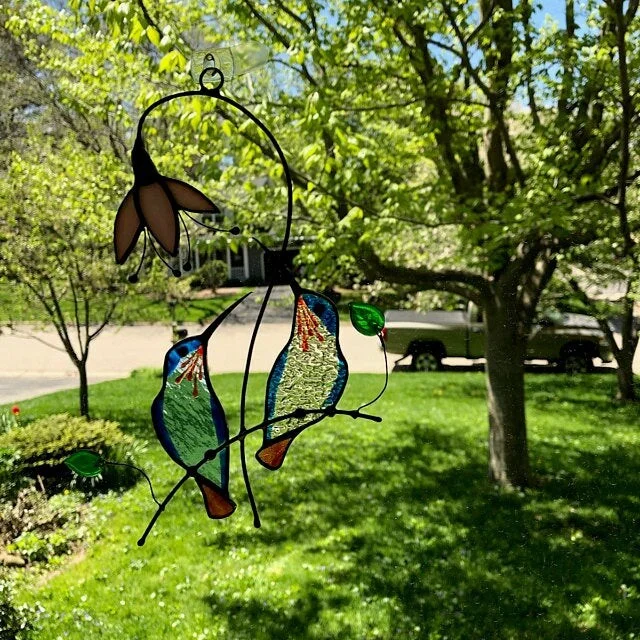 I'm sure your mom, grandmother, wife, girlfriend, sister or friend will be in love with it. This bird suncatcher could be hanged near hummingbird feeder to attract attention of the birds.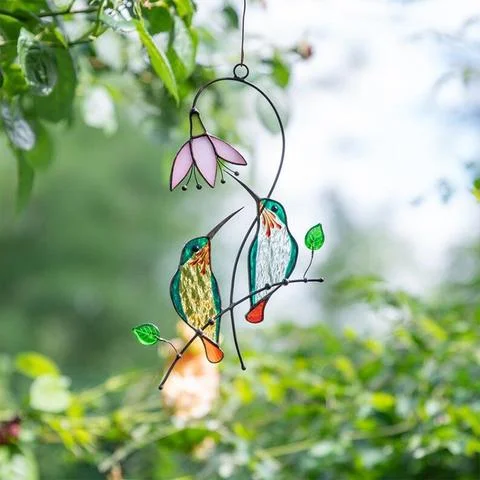 Such sunscreen will beautify your house and create a warm atmosphere in it. If you want to surprise someone special, then this stained glass gift will never be forgotten.